Welcome to CDIT Homepage
Greeting message
Shigeo Takahashi, Chairman (for English-language homepage)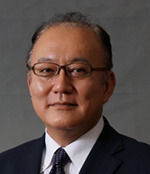 Ever since our establishment in 1983, we have carried out numerous investigations and research projects relating to the development, utilization, and conservation of, and the prevention of disasters concerning coastal areas and oceans, and have been proactively engaged in work on disseminating and shedding light on technology. The results of our efforts are presented annually at the Coastal Technology Conference, at which reports concerning investigations and research projects are delivered.

Thanks in part to the impact of the Rugby World Cup in 2019 and the Tokyo Olympic and Paralympic Games in 2020, Japan can expect to be visited by large numbers of foreign tourists. For this reason, the level of service provided at ports and airports serving as gateways to the country needs to be further improved and further progress will need to be made in preparing bases for international cruise ships to accommodate the growth in their size.

At the same time, we have seen an increase in the number of cases in which typhoons are making landfall on the Japanese archipelago without any diminishment in their strength due to the rise in sea temperatures caused by global warming. Since the Great East Japan Earthquake struck, we have endeavored to play our part as far as various measures are concerned, such as by ascertaining the state of disasters that have occurred, investigating the causes of such disasters, and incorporating highly robust structures into breakwaters. We will continue to conduct investigations and research, while also engaging in efforts to disseminate and provide education with respect to disaster prevention and mitigation technologies for earthquakes, tsunamis, storm surges, and tidal waves, in response to the predicted Great Nankai Trough Earthquake and an earthquake projected to eventually strike directly underneath the capital city, and also in response to typhoon disasters that are expected to grow even larger in scale.

While the global economy is beset by unstable factors due to the various circumstances affecting each country, the Japanese economy remains strong. The Ministry of Land, Infrastructure, Transport and Tourism is working to accelerate the development and utilization of social capital with a significant stock effect and the development of new markets, which will lead to higher productivity in society as a whole. We directly support national policies through the development of ports and seek to cultivate human resources capable of designing, maintaining, and managing port facilities by utilizing a qualification system. In addition, from the perspective of promoting social development goals (SDGs), we are endeavoring to disseminate renewable energy through a review of the development of offshore wind power generation facilities.

We are presently using a system called COMEINS to provide updates on weather and marine conditions and forecasts throughout the country. With this system, we will seek to further improve accuracy and enhance the provided information through the validation and revamping of a new forecasting system facilitated by WAVE WATCH III, which was adopted in 2017. In addition, we will be actively engaged in efforts to disseminate and raise awareness through the development of manuals and the holding of workshops concerning newly developed technologies, as well as take part in international technology exchanges with foreign research institutions.

As we will endeavor to develop, utilize, and disseminate technologies through collaborations with industry, academia, and governments by harnessing the knowledge, experience, and advanced expertise we have cultivated to date, we ask that you further understand our mission and extend to us your valued cooperation.